From inception, the mission of Rai University, Ahmedabad was clear, to be the best universities in India by providing the highest standards of teaching and research and to collaborate with other colleges or universities not only in India but also abroad. Rai University, Ahmedabad has always recognized the importance of opening up to the world and welcoming the intelligent minds into India and sharing an International Knowledge Sharing Opportunity for the local student community. Now, no one doubts that India will become one of the superpowers in the world. It's just a matter of time. Yet, the way to become a superpower will not be achieved unless we know global practices and how to adopt the best practices that can gain us a global acceptability as a true superpower. Rai University is taking an initiative of opening up India to the global intellectuals who are curious about uniqueness and dynamics of India and seeking answers to their academic endeavors. Through 'Discover India' program, Rai University is trying to uphold its mission until our great nation India finds its deserved place in the world.
Rai University, Ahmedabad was honored to be hosting students and accompanying faculties from the Czech Republic to its campus 1-11 December 2015, through its Discover India Program. Thirteen Students and one faculty member were a part of an invigorating experience during the ten day long program which put forward a glimpse of a uniquely created cultural student experience initiated by Rai University.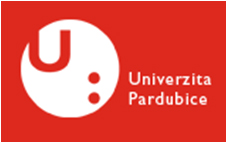 University of Pardubice is a modern and dynamic public higher education institution. It prepares specialists for successful careers in a wide variety of professions and offers Bachelors, Masters and Doctoral degree study programmes in more than one hundred and thirty specializations. Not only Czech students will choose from variety of study programmes which University and their faculties offer but also foreign students can enjoy studying here either in Czech or English language.
Glimpses of the entire Programme:
India has rich cultural heritage and the prime objective of this programme is to help students explore and learn about Indian culture. 'Culture' includes many aspects, majorly the way we live, our traditions, customs, rituals, beliefs, music, art, theatre, literature, food, etc. Therefore, the Discover India Programme has been designed to fulfill the understanding of Indian Culture. The day of the students began in the lush green campus with Yoga. During the ten days, students visited famous tourist spots of Ahmedabad like Siddi Saiyad ni Jali, poles of Ahmedabad, The Methodist Church, Mahatma Mandir, Gandhi Ashram, Akshardham, Kankaria Lake, Sardar Patel Memorial, etc. various academic institutions which are best at national and international level like IIM-A, National Institute of Design, CEPT, etc. Shopping spots like Alpha One mall, Law Garden, National Handloom, Khadighar and other handicraft showrooms in Ahmedabad. Czech students also visited one of the best and the most popular Radio Station of India – Radio Mirchi 98.3 FM.
They relished delicious meals at campus, which gave them an experience of various cuisines in India and also traditional gujarati food at some of the best restaurants in Ahmedabad. Darpana is a centre for the arts in Ahmedabad, India, started in 1949 by space scientist Vikram Sarabhai and legendary dancer choreographer Mrinalini Sarabhai, to teach the arts and to propagate Indian arts through performances. Since 1977 Dr. Mallika Sarabhai, dancer, actor, publisher, writer, social activist, has been its Director. Students attended a workshop at Darpana Academy by Dr. Mallika Sarabai, through this workshop they learnt about Indian culture via Indian folk dance. It was a life time experience for them. It was a great experience for students when they learnt about Sikhism, which is the world's fifth largest religion by visiting a Gurudwara. At the gurudware, they attended the gurbani kirtan, they were briefed about Sikhism and Sikh culture. This was followed by their visit to the Langar where they learnt about the principle of equality and 'seva'. Students also visited "Dhamma Pitha" – Vipassana Center at Dholka taluka, Ahmedabad. Vipassana, which means to see things as they really are, is one of India's most ancient techniques of meditation. It is the process of self-purification by self-observation.
'Seva' means service. The students understood and experienced the joy of giving by serving and being guests at 'Seva Café, Ahmedabad'.
Day 1 – 1st December, 2015
The Discover India Program, the most prestigious and coveted initiative of Rai University was initiated as the guests arrived at late in the evening. A total of thirteen students from multiple education streams were accompanied by Prof. Martin Farek hailing from European Nation of Czech Republic. They were warmly greeted in traditional Indian manner by showering flowers and applying tilak on their foreheads by the staff and some ecstatic students as they were welcomed into the campus of Rai University and served some traditional Mexican food.
Day 2 – 2nd December, 2015
The actual first day of the tour began in an energetic manner. After completion of morning daily ablutions, the foreign delegation was welcomed warmly by a combined team of staff members and Heads of all Departments. The group was taken for a small guided tour of the University Premises. The session began with a welcome address by Prof. Shraddha Mavani – Head ECLS. Dr. Kartik Jain, Provost – Rai University, Ahmedabad delivered a special address welcoming the delegates and briefed them about the university and Discover India Program. Prof. Laurie Baum and Prof. Yoon also shared their views about India. A small presentation was delivered by ECLS Department throwing some highlight on the cultural heritage, festivals and cultural traditions of India through a small presentation. In the latter half of the afternoon; post lunch the group was accompanied for local sight-seeing to some of the historical places like the Siddi-Syed Mosque followed by a small visit to the Maninagar Methodist Church and shown some of the long standing ancient constructions of the city. The day ended with a small mehendi applying function for the students post dinner as a part of display of a rich cultural tradition of Indian Marriages.
Day 3 – 3rd December, 2015
The second day of the tour began with a relaxing Yoga and Meditation session. After breakfast the group of delegates was taken for a visit to the Adalaj Stepwell. The stepwell was built in 1499 by Muslim king Mohammed Begda for Queen Rani Roopba, wife of Veer Singh, the Vaghela chieftain. The step well or 'Vav', as it is called in Gujarati, is intricately carved and is five stories deep. Such step wells were once integral to the semi-arid regions of Gujarat, as they provided water for drinking, washing and bathing. These wells were also venues for colorful festivals and sacred rituals.
Students then reached Mahatma Mandir, which is being developed in an area of around 34 Acres, in the Central Vista of Gandhi Nagar, directly in front of the assembly complex.
"Mahatma Gandhi" – a global citizen, identity of an era. He is a legacy of human-centric development, a source of an unending power of the unfailing weapon of non-violence. "Dandi Kutir" creates a source of inspiration from Gandhi's life to the young-generation through modern science and technology.
Post Lunch the group was taken for a meeting to Sachivalaya at Gandhinagar to meet the Honorable Minister of Education of Government of Gujarat, Shri Bhupendrasinh Chudasma and Smt. Vasuben Trivedi, Honorable Minister of State for Education.
This was followed by a visit to the Akshardham Swaminarayan Temple where the students were taken through for a guided tour into the life and times of Lord Swaminarayan mainly highlighting the Akshardham Temple, Exhibition Halls, Sat-Chit-Anand Water Show, AARSH and Sahajanand Van. The students were amazed watching the water-light show.
Day 4 – 4th December, 2015
Yoga was practiced by the students as an exercise on daily basis to be active and healthy. On 4th December morning after the special yoga session and breakfast, students visited the National Institute of Design (NID), which is internationally acclaimed as one of the foremost multi-disciplinary institutions in the field of design education and research. NID was established in 1961, and has been a centre for design education, practice and research since then. Students enjoyed the campus visit. The visit was guided by Mr. Govindsinh Solanki. During the visit, they visited many laboratories and learnt about weaving from a demonstration of making window blinds. Students were fortunate to meet Mr. Pravinsinh Solanki – the Head of Furniture Department. He welcomed the students and briefed them. He shared his knowledge and experience. He also presented some of his great creations using 'Bamboo', having special interest in bamboo furniture and being the coordinator of Bamboo Initiatives at NID.
After lunch, students visited Sabarmati Ashram, which was once the residence of Mahatma Gandhi who lived there for twelve years with his wife. It was from his base here that Gandhi led the Dandi march also known as the Salt Satyagraha on 12 March 1930. Students were guided by Ms. Pratima. They visited 'Hridaya Kunj', Nandini, Vinoba Kutir, Upasana Mandir, Gandhi Sangrahalaya, "My life is my message" gallery and Toilet Café.
In the evening, the students visited Kankaria Lake which is the biggest lake in Ahmedabad in the state of Gujarat, India. It had many public attractions such as a zoo, toy train, kids city, tethered balloon ride, water rides, water park, food stalls, and entertainment facilities. The day ended with Laser Light show at Nagina Wadi in Kankaria Lake. Students spend quality time with each other and had a gala time together.
Day 5 – 5th December, 2015
After completion of visit to the cultural parts of India, it was now time to show the delegates about today's real and advanced India and the remarkable amount of Intellectual and technological prowess that has been achieved by Indians within a century of its independence which was never achieved by most of the advanced western nations during the same period. Post Lunch, the delegates were taken for a visit to CEPT (Centre for Environment Planning and Technology) University, one of the most respected institutes which form an important part in generating the next generation of entrepreneurs, engineers and aspects who are proficient and skilled enough to act as a catalyst to the country's growth and also sensitive enough to ensure the protection and development of our natural environment. At CEPT University, the delegates were taken for a brief tour around the campus. The group was also taken for a glimpse of the huge library and fully equipped computer lab.
In the post lunch session the group was taken for a visit at the Sardar Patel Memorial built to commemorate the life and times of the First Home Minister and "Iron Man" of India Sardar Vallabhbhai Patel, the creator and architect of Modern Day Republic of Indian States. The Sardar Vallabhbhai Patel National Memorial is a museum and exhibition centre dedicated to Sardar Vallabhbhai Patel at Moti Shahi Mahal, located in Shahibaug, Ahmedabad, Gujarat, near Civil Hospital, Ahmedabad. Students were amazed to see such well maintained multimedia museums.
At night the group was served traditional gujarati delicacies at the famous landmark and traditional gujarati restaurant called Gordhan Thal. The students were amazed at the amount of variety of items in traditional as well as modern Indian Cuisines.
Day 6 – 6th December, 2015
The day began with visiting Vipassana center at Ranoda (Dholka taluka, Ahmedabad) – Dhamma Pitha where the students were briefed about 'Vipassana', this was followed by meditation and watching an informative video of S.N. Goenka who was a Burmese-Indian teacher of Vipassanā meditation. After having tea, coffee and fruits the students left for Gurudwara. At the gurudware, students were briefed about the traditions and norms. They were privileged to attend the Gurbani Kirtan, which is one of the important aspects of Sikhism that refers to the singing of the sacred hymns from the Guru Granth Sahib accompanied by music. The kirtan ended with 'Ardas' (prayer) which is an important spiritual tool in the life of a Sikh. They were then briefed about the religion, which followed a Q/A round. Lastly, there experienced visiting Langar and understood that every gurdwara has a langar where all people are welcome to a free meal regardless of their sex, colour or religion. They also learnt about 'Seva'.
Students then enjoyed shopping at Alpha Mall, Ahmedabad. They were given three hours there. AlphaOne is Ahmedabad's most admired lifestyle and entertainment destination. When this project was conceptualized, the core idea was to create an iconic destination in the heart of Ahmedabad to enhance the art, beauty and culture of the city.
In the evening, students were excited to go to Seva Café. 'Service', 'Care' and 'Love' comes from the heart. At Seva Café, they learnt that they were not there to do 'service', they were there to spread love and happiness. The mantra being "Love all, serve all". Eight students joined the team of running the café for the evening and remaining five students became guests. The evening started with a prayer, introducing each other and then dividing roles and responsibilities. Students traditionally welcomed the guests with 'Tika', served water, took order, served food, picked utensils, washed and wiped utensils, etc. with all their heart and not even a pinch of ego in them. They were tired but there was immense satisfaction and happiness within.
Is it a home, or a restaurant? The lines blur at Seva Cafe, where at the end of your meal, you don't get a bill stacked with numbers, just a little folder which says, 'Pay from your heart'. No one questions the amount. That the folder is a handmade piece of art only adds to the experience. You are also welcome to pitch in with cooking, cleaning, serving, organizing. Students enthusiastically participated in serving food, washing and wiping dishes, serving water & cleaning tables, welcoming guests, etc. It was an unforgettable experience for all.
Day 7 – 7th December, 2015
On the seventh day, the students of Czech Republic got the opportunity to visit one of the top business schools in the world and the best in India, Indian Institute of Management, Ahmedabad (IIM-A). It was an amazing experience to sit in the class room of IIM-A which was led by Dr. Vikram Sarabhai, Shri Kasturbhai Lalbhai and proactively supported by the then Chief Minister of Gujarat, Dr. Jivraj Mehta, a group of enlightened individuals who set up IIM-A. Students were briefed about the institute and they took campus round of both old and new IIM-A. Students then visited The Vikram Sarabhai Library (VSL), which is named after Dr. Vikram Sarabhai, world renowned physicist and founding Director of IIMA. It was set up in 1962 and is one of the best management libraries in Asia.
After the visited, students reached Rai University Campus, ate sumptuous lunch and were very eager to meet students of Rai University who had prepared some dance performances for them. Czech students carried literature of their university and the meeting started with sharing information and introduction. After that, they not only saw the traditional Bhutanese and Gujarati dance but also shook legs with Rai University students. Students of Rai University were very excited to meet their new friends. Energy was high in the auditorium. This was followed by an interaction with the faculty members at Rai University. The meeting resulted in a lot of knowledge sharing.
In the evening, it was Cricket time! The Czech students were happy and energetic to learn about the favorite sport of Indians as most of them were playing the sport for the first time in their life.
Day 8 – 8th December, 2015
After the usual yoga and fitness sessions, on a special request from the students to learn about Indian Infrastructure; the group of delegates was first taken for a visit at the Kalupur Railway Station where they were shown around the entire terminal, different stations and given a glimpse of one of the busiest railway stations of the country. The students also got a small chance to board one of the trains awaiting departure from the Railway Station and given a chance to grab some snaps of the interiors of the Indian Railway Train Compartment.
Post Lunch the students were taken for a leisure tour of the National Handloom House for allowing them space for doing some casual shopping and allowing them to spend some free time after following a tight schedule during the visit. They also visited Law Garden where the traditional handicraft goods are sold by the local people. Towards the end of the day the group was taken to Crosswords to allow them to visit the vast amount of Indian Books and make any purchases as per their convenience.
Day 9 – 9th December, 2015
On 9th December, Czech students visited one of the best and the most popular Radio Station of India – Radio Mirchi – 98.3 FM. They were privileged to meet one of the best RJs in Gujarat and India – Rj Dhvanit. The interaction with him was memorable, they sung Czech songs, recited hymns, Q/A, etc. They also visited the premises and met the creative team.
After Radio Mirchi, students visited Darpana Academy of performing arts. Darpana is an arts center where the arts meet society, to inform, educate and transform. Started 66 years ago as a teaching and performance institute, it has grown into a contemporary symbiosis affirming the role of creativity in culture, researching into our origins and reaching out to the unsaid or thought. The experience of a dance workshop with Dr. Mallika Sarabai was incredible.
After a lot of dance, it was dinner time at "Rajwadu", a theme based restaurant spread over 12,000 sq. yards which represents ancient culture and life style of villages in India. Czech students enjoyed the traditional welcome, tranquil environment, Rajasthani folk dance, magic show, puppet show, etc. apart of the delicious food right under the open sky.
Day 10 – 10th December, 2015
The last day was spent in campus. It was time for feedback interviews. Everyone had lunch together and a meeting with the Provost – Dr. Kartik Jain. Czech students said Goodbye to India around midnight.